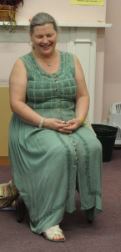 Following the sad passing of our dear friend and teacher Yvonne Parker the Crystal Light Circle and Wiccan Willows group donated money for Yvonnes favourite charity ~ Hopefield Animal Sanctuary.
The total collected was over £300.
Christine from Hopefields sent a heart felt letter and card of both thanks and condolences.