Four members of the Crystal Light Circle drove out to Sawbridgeworth to attend the Festival and raise money for an amazing School – Harlow Fields, who teach and support children with learning difficulties.
We would like to thank Kelly and Sue – the organisers, who worked tirelessly to ensure the event was a success and subsequently raised £2,850.00
Being able to arrive the day prior to the weekend event and camp,  enabled us to set up our reading and healing zone in plenty of time for the day the Festival opened.
Our Reading and Healing Zone.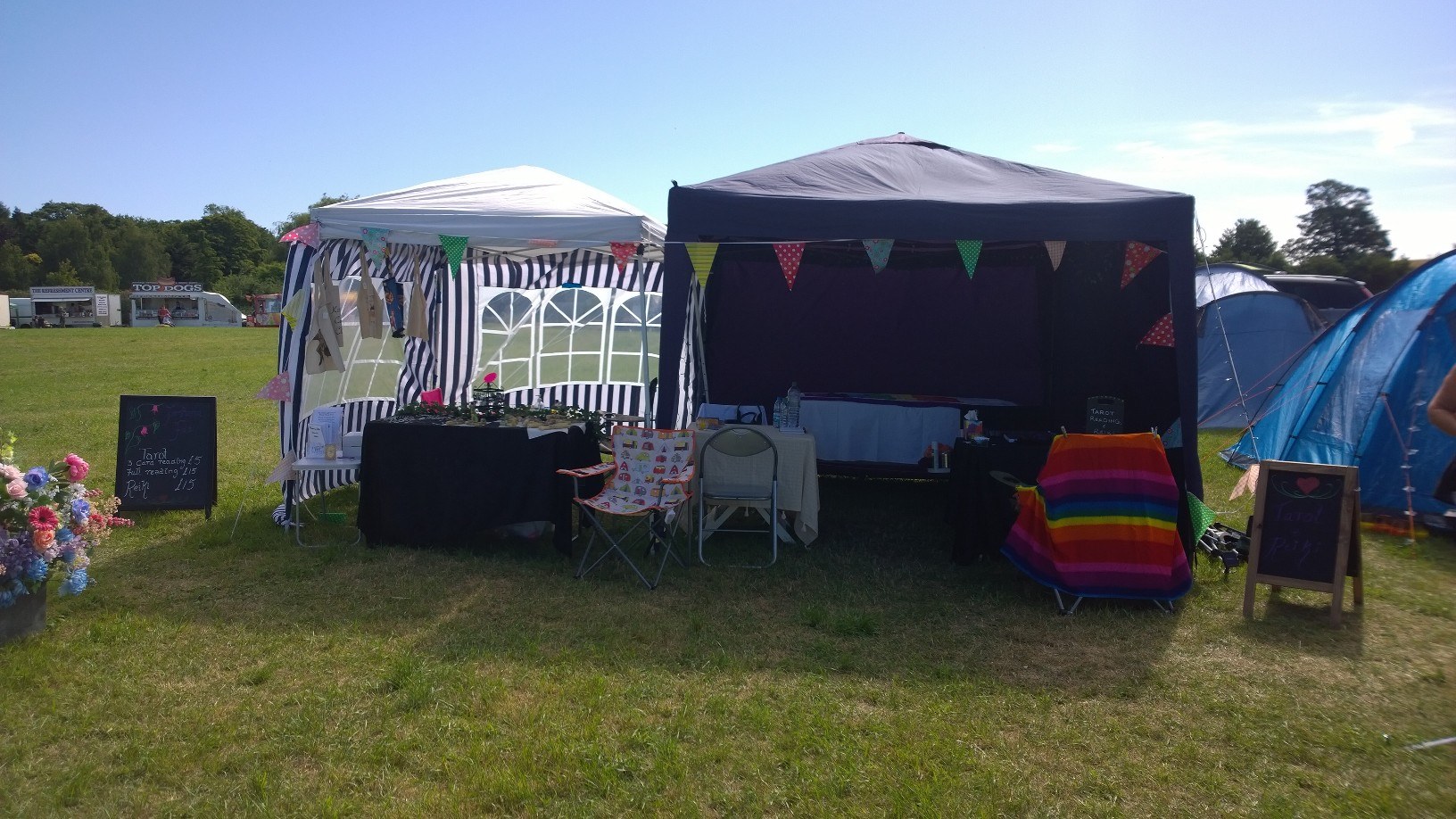 The Quiet Healing Area where we were assigned a pitch.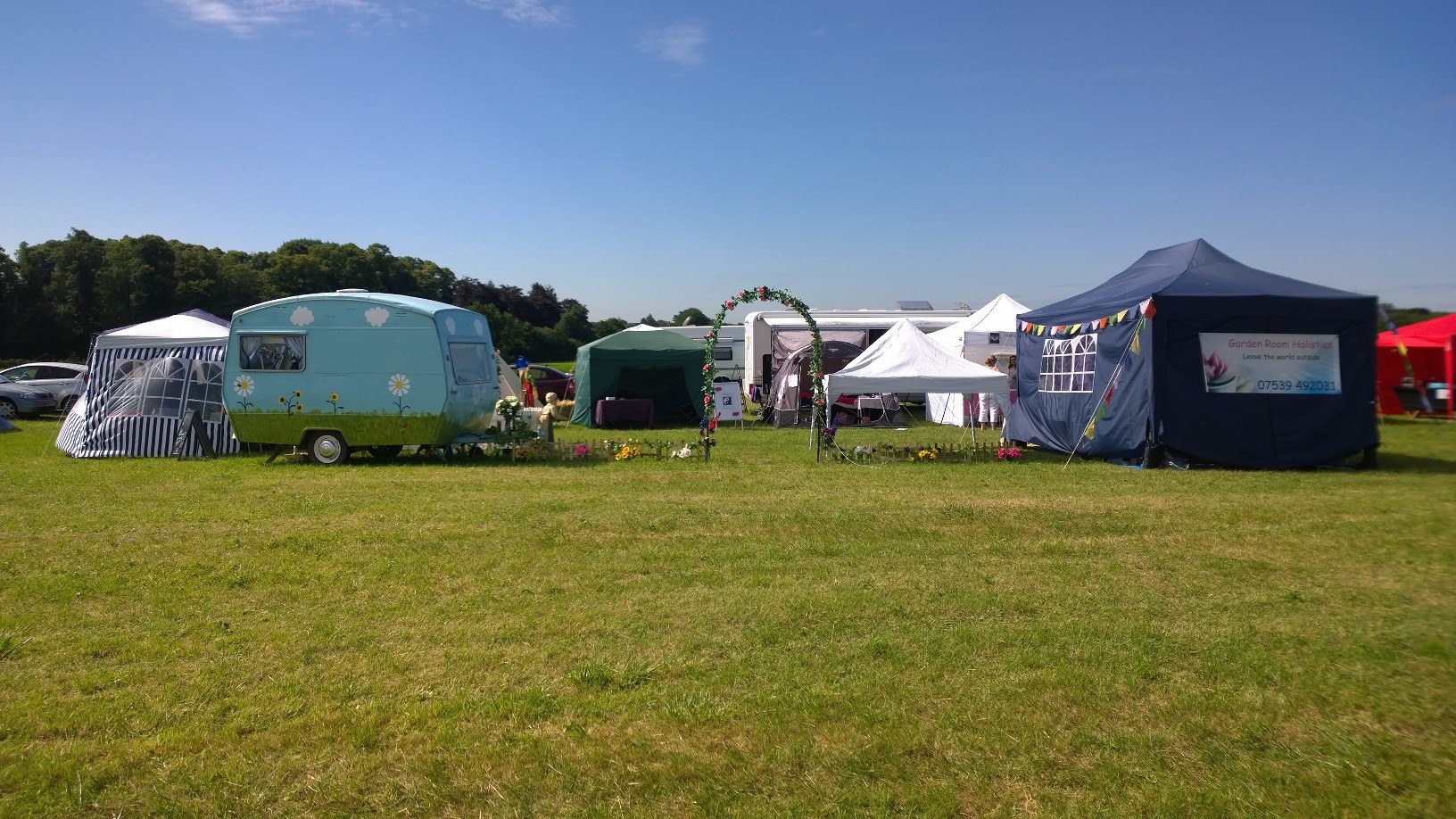 The view from our pitch.
The whole festival traders formed a ring of tents and pitches in the farmers field, with a Stage on the opposite side of the field to the quiet healing area.
Vikings, drummers, belly dancers and many different bands were the entertainment for the festival and the weather was glorious.
The first day of the Festival – Saturday 8th August –  started slowly and gradually people started to attend, sadly not in their droves as we had hoped, however the last reading of the day was completed at 11:00 pm.
The last day of the Festival – Sunday 9th August – saw a little more in attendance from the general public and the group met some amazing people with incredible stories.
The comradery of the traders was supportive, helpful and filled with laughter, which was magical considering we had not met until the Festival.
Thank you Alex for booking the event.
Would we do it again ?  YES, in a heartbeat.