The Crystal Light Circle are proud to support various charities and small business through its Psychic Events and weekly courses during the year.
Bede Griffiths Trust, building, expanding and maintaining Schools for underprivileged children in India.
Chigwell Riding Trust was the first riding centre for people with special needs in the world and has been established in Chigwell for over fifty years. Riding instruction is given to people of all ages and abilities. The riding centre has approximately 160 riders each week.    As one of the leading specialised riding centres in the country Chigwell Riding Trust not only benefits people with special needs but also the entire community, giving opportunities for volunteering, school participation and practical experience for children and adults working with people and animals.

    The Dogs Trust   The UKs largest dog welfare charity.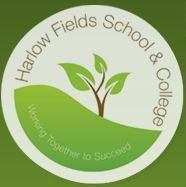 Harlow Fields School and College. The only specialist special needs provision in Harlow for pupils and students aged between 3 and 19 who have a significant range of learning needs. Many pupils have additional physical and sensory disabilities and some have special needs associated with autism and severe communication difficulties.                                 Pupils come from Harlow and surrounding districts as well as from Hertfordshire and outer London.
Hopefield Animal Sanctuary is a non-profit organisation caring for around 200 sick, unwanted and mistreated animals. The sanctuary is based in Brentwood, Essex, England.
St Francis Hospice giving local support for patients with life limiting illness and their families.
Prostate Cancer UK has a simple ambition – to stop men dying from prostate cancer. Through shifting the science over the next 10 years to focus on radical improvements in diagnosis, treatment, prevention, and support, we will stop prostate cancer being a killer.

Newlife Charity – Every day, Newlife is changing the lives of disabled and terminally ill children across the UK.   We provide thousands of items of equipment every year. Fast-tracking delivery, to prevent suffering and when time is very precious.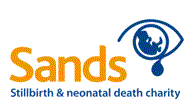 Sands is the stillbirth and neonatal death charity. We operate throughout the UK, supporting anyone affected by the death of a baby, working to improve the care bereaved parents receive, and promoting research to reduce the loss of babies' lives.

In November 2011 our lives changed forever when our 10 year old son Danny was diagnosed with a Brain Tumour called Medulloblastoma grade 4.
Not only did Danny have a brain tumour, but following surgery to remove his brain tumour, Danny was left with Posterior Fossa Syndrome (PFS) which means he was unable to communicate, move unaided, hold his head up, balance or walk. PFS was Danny's biggest battle on a daily basis.
This is why we started The Danny Green Fund charity: to help other children who are suffering from the effects of PFS as the result of a brain tumour.
Small Businesses
Touch Of Life Massage and Complementary Therapy – Lucy Butcher         07492 062478 lucybutcher9@hotmail.com   A range of revitalising therapies in the palm of your hand.
The links published in this website are for interest only, we do not endorse other websites nor any advertising or products within the sites. We are not responsible for the content, accuracy or opinions express in such Web sites, and such Web sites are not investigated, monitored or checked for accuracy or completeness by us. Inclusion of any linked Web site on our Site does not imply approval or endorsement of the linked Web site by us. If you decide to leave our Site and access these third-party sites, you do so at your own risk.