The Wiccan Coven  –  are a gathering of friendly like minded individuals who meet at Fairkytes Art Centre, Hornchurch, Essex – once a month. The dates do vary so contact Alex for attendance and dates.
The Coven has gone from strength to strength developing into an inclusive, supportive, knowledgeable gathering, and  welcomes new faces into its fold.
Moving in time with nature the Wiccan Coven believe that everything has an energy which can be worked with.
Wiccans respect the heartbeat of the earth and everything upon it.
Following a Wiccan path that started in Paganism is one of the oldest, gentlest and most natural religions. During the 20th century the Alexandrian Wicca and the Gardnerian Wicca were developed and are still used in many present day Covens.
Calling ourselves Wiccan or Witch, the Coven gather together to pay tribute to the Goddess and the God and to Mother Earth who provides for all.
If you would like to join the Wiccan Coven please contact  Alex 07525 039360.
.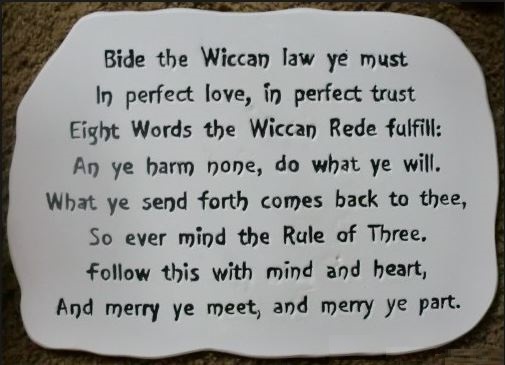 Wiccan Coven planted a rose at Fairkytes in honour of our dearly departed High Priestess Yvonne.